CNU Personal Mental Health Counseling Program
(Confidential, Free & Separate from Academics)
The University recognizes that students will come into our programs with various levels of academic ability and psychological robustness. Some students will most likely experience trying personal circumstances outside the curriculum that may impact their ability to perform at an optimum level of academic performance.
To assist students at times of need, CNU has licensed mental health providers. Providers are not faculty nor serve in an academic or evaluative role
Appointments may be requested through e-mail with any of our licensed providers.
Counseling Office Hours:
| | |
| --- | --- |
| Monday: | 9:00 a.m. - 8:30 p.m. |
| Tuesday: | 11:00 a.m. - 8:30 p.m. |
| Wednesday:  | 11:00 a.m. - 8:30 p.m. |
| Thursday:  | 11:00 a.m. - 8:30 p.m. |
| Friday: | 11:00 a.m. - 2:00 p.m. |
| Saturday: | 9:00 a.m. - 1:00 p.m. |
Meet our Counselor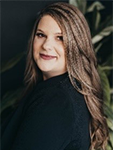 Katelyn Shields, LMFT
Contact Katelyn: Katelyn.Shields@cnsu.edu
916-686-8549- Elk Grove Office
916-686-8028- Rancho Cordova Office
Katelyn is a Licensed Marriage and Family Therapist. She earned her M.A. in Counseling Psychology from National University and her B.A. in Political Science/International Relations with a concentration in African American Studies from CSU Sacramento. Katelyn had worked at CNU since November of 2017 and loves facilitating individual, couples, and group sessions. She is currently pursuing a Certification in Sex Therapy. She can help with issues related to sexuality, sexual performance, and trauma. Her specialties include providing a safe and affirming counseling space for Non Binary/GNC/Trans folks, LGBIAQQP+, and Kinky/BDSM/poly/2 plus relationships. On her off time, Katelyn is hanging out with her family at home/Nature or nerding-out with other misfits.
---
Irene Sanchez-Ortiz, LMFT (Available Evenings)
Contact Irene: Irene.Sanchez-Ortiz@cnsu.edu
916-686-8549- Elk Grove Office
916-686-8028- Rancho Cordova Office
Irene Sanchez-Ortiz is a Licensed Marriage and Family Therapist. She has a master's degree in counseling psychology from the University of San Francisco. Irene is bilingual and speaks English and Spanish. She has 18 years of mental health services experience. She has acquired this experience in non-profit, educational, government and healthcare settings. Most recently, Irene has worked as a clinician for a healthcare organization, providing individual therapy and crisis intervention services. In her free time, she enjoys spending time outdoors with her husband and two daughters.
---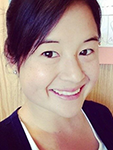 Ashley S. Cruz, LMFT (Available Evenings)
Contact Ashley: Ashley.Song@cnsu.edu
916-686-8549- Elk Grove Office
916-686-8028- Rancho Cordova Office
Ashley is a Licensed Marriage and Family Therapist. Ashley obtained her M.S in Counselor Education, specializing in Marriage, Family, and Child Counseling from California State University, Sacramento. Ashley obtained her B.S in Human Development, with a minor in Asian American Studies from the University of California, Davis. Ashley has largely worked in the nonprofit and County Behavioral Health sector working with children, families, and adults in Solano County. Currently, Ashley is the Mental Health Clinical Supervisor of a team that provides case management/clinical services to adults placed in various congregate care settings across California. Ashley is committed to serving students looking for a safe space to talk, and to learn life skills when promoting increased wellness in one's life. In her spare time, Ashley loves to cook, spend time with her many cats and dogs, and traveling with her husband.
---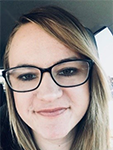 Tracy Papagiannis, LFMT
Contact Tracy: Tracy.Papagiannis@cnsu.edu
916-686-8549- Elk Grove Office
916-686-8028- Rancho Cordova Office
Tracy Papagiannis is a Licensed Marriage and Family Therapist. She earned her Master's Degree in Counseling Psychology from University of San Francisco and her Bachelor's Degree in Psychology from University of California, Santa Barbara. She has been providing psychotherapy since 2012 in schools, the community, and her own private practice. Tracy is experienced in working with individuals, family, couples, and group therapy. Her experience includes working with clients with anxiety, depression, trauma, suicidal ideations, academic issues, family conflicts, and sexuality. In her free time, Tracy enjoys traveling, yoga, hiking, and exploring nature with her husband.
---
Counseling FAQs
What is the first step?
Email any of the counselors that fits your desired schedule and or sound like would be a good fit for you based on their bio. Once you have emailed the counselor, the counselor should reach out to you with a reply discussing further steps.
What should I expect?
There will be several emails exchanged between you and counselor to establish an appointment date and time. As well as whether the services will be in person or via telehealth. The first meeting is called a "Intake" where counselor will ask a lot of questions to get to know you and understand what your concerns are. There will also be established goals to begin working on. From there, the counselor will specific if weekly/bi-weekly or monthly services are appropriate.
What are we able to talk to the counselors about?
We are happy to talk about any topics including, but not limited to: school stress, anxiety, time management, relational stress, depression, family challenges, past and or current traumas, suicidal thoughts, positive coping strategies, life transition issues, sexuality, gender, substance use concerns, etc. If we are not the right place for a student's concern, then we can help them find the right person or resource. Students should feel free to come in with any concerns. We can be a person to vent to as well as provide ongoing therapy with, or just meet one time if needed. Most importantly: no concern is too small or too big to talk about.
Do I need to make an appointment, or can I just drop in?
Currently, we are providing Telehealth services primary. We meet with students over the phone and or on a confidential HIPPA compliant video platform. Once we are back in the office, if we are available and the door is open, students can come on in. Making an appointment via e-mail is the best way to ensure that you can talk to someone at a specific time and for the whole hour.
How much does Counseling Cost?
CNU Counseling is free and is considered paid for by your tuition fee's. No additional costs are necessary.
Is there a limit to Counseling Sessions? How often will I meet my counselor?
This depends on the Counselor and the goals established in therapy. If goals have been "met", a student could "graduate" from services, and then later, may need help with another issue or concern. The student is welcome to come back to counseling for something else. The frequency of counseling can also vary depending on the counselor and availability. The Counseling Department is trying to avoid the need for a waitlist, in order to maintain this, the counselor may suggest meeting every other week, three weeks, or once a month, if deemed appropriate by you and your counselor. Each counselor has a different style and "does counseling" a little different. Please feel free to discuss what your preferences are, we will try to accommodate you as best we can.
How do I make an appointment?
Email Katelyn.Shields@cnsu.edu, Tracy Papagiannis, Irene.Sanchez-Ortiz@cnsu.edu or Ashley.Song@cnsu.edu
Where is the Counseling Office located? 
Elk Grove Campus:
The Personal Counseling Office is located within the Stonelake Shopping Center, across the way from the main campus building. We are located right next to Carl's Jr.
2525 West Taron Ct., Suite 100, Elk Grove, CA 95757
Rancho Cordova Campus:
Counseling Office, Room 20-130 is located on site at 2910 Prospect Park Drive, Rancho Cordova, CA 95670.
Can I schedule a couples or group session?
We can provide couples & 2 plus relationships services to currently enrolled students. If all partners involved are students, then yes, we can provide couples/2 plus counseling. Group sessions are provided on an "as needed" basis.
Does the Counseling Program offer support other than Counseling?
One of our counselors has an ongoing Mindfulness-Based Stress Reduction Group that runs weekly and is open to all students. More details can be found by contacting Katelyn, at Katelyn.Shields@cnsu.edu. Counseling E-mails are sent out periodically which may include pre-recorded new and older videos on certain topics or upcoming workshops/presentations that occur throughout the year. If you have suggestions or requests, feel free to contact any of the Counselors.
Are the sessions confidential? 
Yes, everything shared with us will be kept confidential and will not be shared with anyone else at the school or outside the school without the student's expressed, written permission. The exceptions include imminent harm to self/other, child/elder abuse, abuse occurring to those with physical/intellectual disabilities as well as National Security. If students have any questions about these exceptions, they are welcome to discuss with a counselor in detail.
Is any information reported to the university or listed on my transcript or in my Dean's Letter?
No. No one at the school or outside the school will know that you met with a counselor without your expressed, written permission. It is not a part of your student record. There are confidential exceptions that have been described previously.
Can the counselors refer me to or connect me with outside resources? 
Definitely! We are happy to help refer you based on your private health insurance or your spouses. We can also provide referrals to providers who use sliding scale private pay fee in your area. We can assist with resources for you or someone you know too.
Speaking of resources, do you have any that I can look over before I reach out?
Exam Anxiety - Presenter: Katelyn Sheilds
Exam Anxiety - Presenter: Tracy Papagiannis
Additional Resources:
Associations & Institutes
Suicide Awareness and Hotlines
Depression
Anxiety Disorders
Obsessive-Compulsive Disorder (OCD)
Posttraumatic Stress Disorder (PTSD)
Addiction and Recovery
Eating Disorders
Personality Disorders
Attention-Deficit Hyperactivity Disorder
Child Abuse and Domestic Violence
Diagnosis
Medication